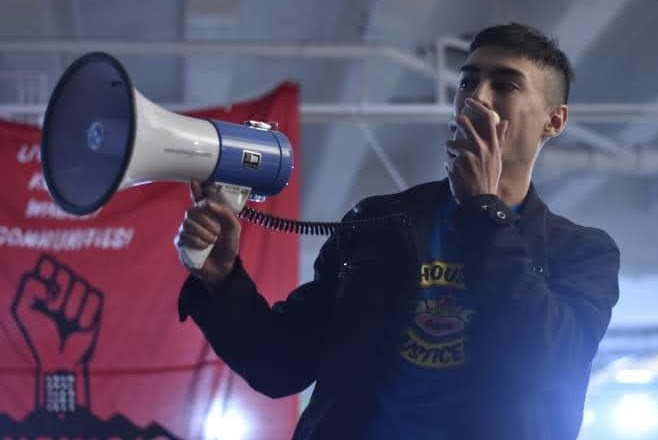 The Southern Maine Workers' Center is so excited to announce that Ronny Flannery is re-joining our staff as the Joint Committee Organizer starting this week. Ronny worked with us as the Health Care is a Human Right organizer in 2016/17, before moving to California. Ronny brought a lot of skills and gifts as an organizer back then, and is returning to this work with years of new experience organizing for housing justice in the San Francisco Bay Area. They will be supporting members in our new Joint Committee project, where we will be organizing for solutions at the intersection of health care justice and workers' rights. Please join us in welcoming Ronny back, and take a few moments to read Ronny's reflections on this new beginning!
Dear SMWC members, leaders, and friends,
Three years ago, feeling transformed by the time I'd spent with you, I left SMWC with a promise to carry the light you gave me. While reapplying to work with you, the hiring committee asked me to reflect on our human rights principles. I wanted to write you today to affirm again how much those principles have meant to me, and report back that the light inside has guided my path forward and all the way home again.
Finding shelter in a historically Black but rapidly gentrifying East Oakland, I had to orient and relate myself to a long history of racist political outcomes, structural violence, and wanton human rights abuse. The compass I carried led me down well worn paths, and, listening carefully, I found unhoused neighbors, rent-broken and displaced tenants, and self-reliant communities who, despite their pain, were happy to share about the human rights they also dream of. I saw what Black joy looks like, discovered what Vietnamese food tastes like, heard what Radical Monarchs sound like, and uncovered forms of resistance and resilience that had been kept alight since the days of Huey Newton and the Black Panther Party.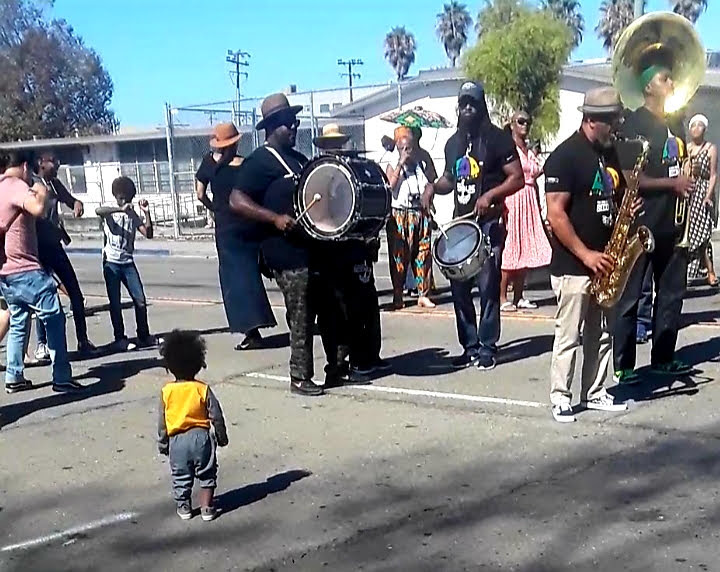 Human rights allow us to challenge the powers that keep us from living freely. They are the tools we use to fight for the basic needs that belong to every person in the world. Our work focuses on people – whose equal worth, rights and dignity are challenged or denied, and people who see these injustices and fight together to address them. We want a world where human beings are no longer under fire. The many oppressive systems that fail to meet our needs work from the assumption that our lives do not matter. But underneath that pain and anger is our power, resilience, our joy. I close my eyes and imagine the norms of our economy and the healthcare market as a fog all around me. In movement, we transform these systems by defining our shared vision and sharing it out in ways that invite others to join us, too. We transform the people we welcome into our community, and the more people we connect with, the easier it is to see the interconnections between an inequitable, profit-driven health system, and an inequitable, profit-driven economy that has displaced and devalued us for centuries. Together, we turn the fog lights on. In the end, the fight to make healthcare a human right in Maine is interdependent with the fight to make housing a human right in the Bay. It is the collective fight for human life.
COVID-19 has changed our world, the ways we relate to ourselves and each other, and, for now, the way we organize — but it hasn't changed our path forward or the direction our compass points. I believe in constant growth and change, which often means adjusting my beliefs, but also means that, over time, some beliefs become more deeply affirmed. Like many of you, I've had to ask myself hard questions about what I do with my energy, where it goes, and why. We all have grieving to do, healing to do, and community to build. I believe those things can take place simultaneously. I know that by giving my labor power back to SMWC I am doing right by myself and the roots that are my home. I thank each of you for holding down and engaging in this fight that will only end with beauty and liberation for all of us. I'm also turning 31 today. I've stopped asking the systems in place or the powers that be to affirm my victories. The same way they can't recognize our pain, or the joy we find in beloved community with each other, they also cannot understand the power we are building. In spite of everything, and because of everything, we're connecting and moving forward together. To paraphrase Ella Baker, our old T-Shirts (and Star Wars) — our human rights principles are the light that shows us the way.