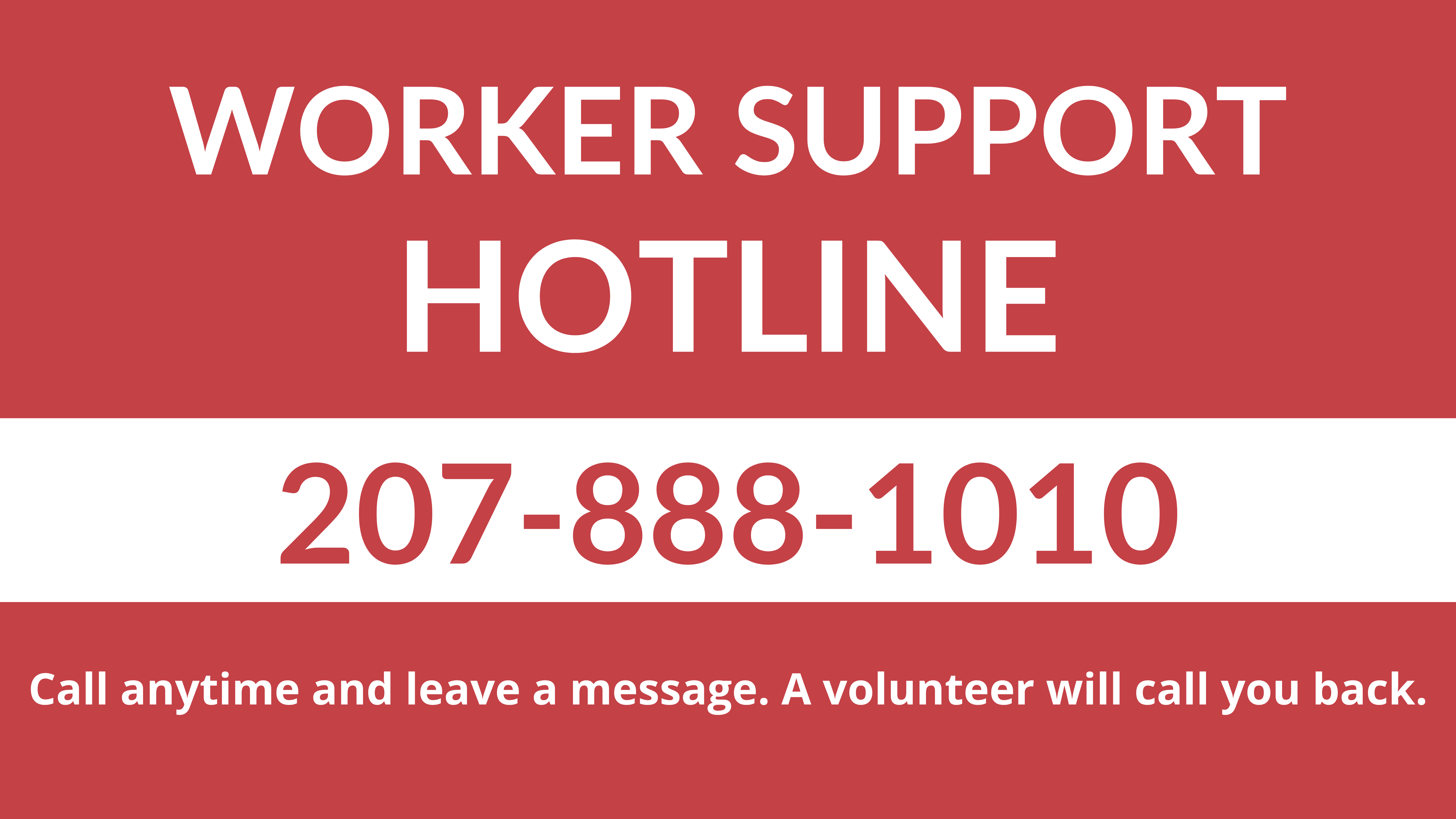 Thank you so much for contacting us about your problem at work. You've bravely taken the first step to get the support and answers you need. We are always here to provide services and resources, but due to COVID-19 some of our options have changed.
Changes to the Hotline & Legal Clinic Services in Response to COVID-19
The weekly legal clinic hosted by the Volunteer Lawyers Project is now online. Virtual clinics happen every Thursday from 5-7pm. To schedule an appointment, call the Worker Support Hotline or fill out the Worker Support Form posted below.
Our volunteers and staff are here for you and take your concerns seriously. However, due to unusually high call volume, response times for worker concerns may take up to 1-2 business days.
To help our volunteers respond to you in a timely manner, please leave a voicemail and clearly state your full name and phone number.
---
NEW Worker Support Form:
Before you fill out the Worker Support Intake Form, please read the following information:
Your issue is very important to us, and it is our goal to give you thoughtful and responsive support. This service is run entirely by volunteers, and as such we have limited capacity. We schedule call backs once a week to the forms submitted online.
If you need a more urgent response time call the hotline, information listed above.
---