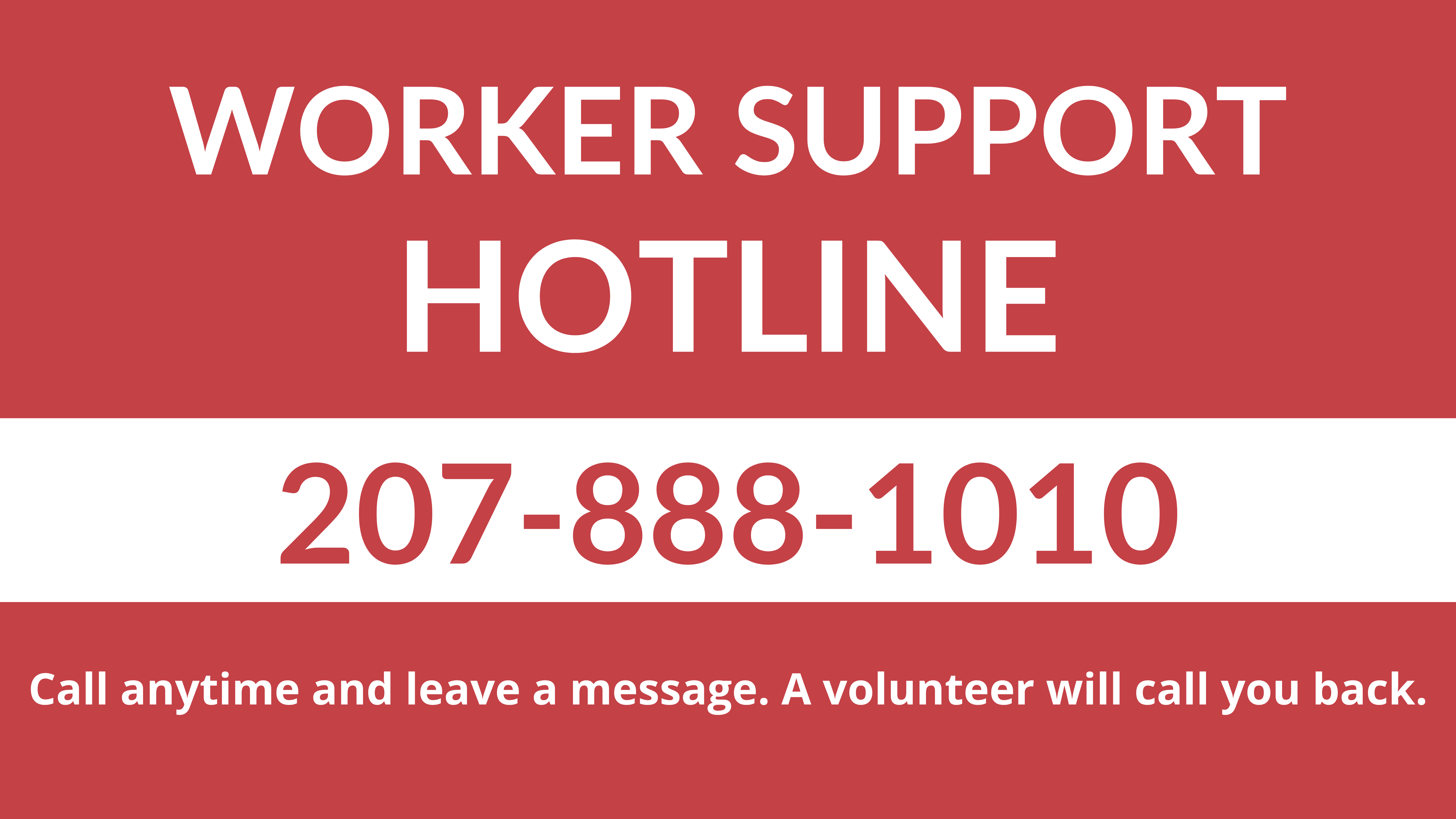 *Due to high call volume, please allow for 1-2 business days for a call back from our Worker Support Hotline. If we can get to your inquiry quicker, we will. Thank you for understanding.
Thank you so much for contacting us about your work problem. You've bravely taken the first step to get the support and answers you need. We are always here to provide services and resources, but due to COVID-19 some of our options have temporarily changed.
Please be advised of the following:
The weekly legal clinic is back Hosted by the Volunteer Lawyers Project, virtual clinics happen every Thursday from 5-7pm. Call the Worker Support Hotline to get a free appointment.
Our Hotline is here to help. Our volunteers and staff are here for you and take your concerns seriously. However, due to unusually high call volume, response times for worker concerns may take up to 1-2 days.
To help our volunteers respond to you in a timely manner, please leave a voicemail and clearly state your full name and phone number.
While you wait, here are two helpful resources :
Let people know about the Worker Support Hotline and Legal Clinic! Flyers in English, French, Spanish, Arabic, and Portuguese are available here.