SMWC stands with Palestine and all people around the world who are taking to the streets, airwaves, and halls of power to demand an immediate ceasefire in Israel/Palestine, and an immediate end to the Israeli occupation of Palestinian territories. Demanding a ceasefire comes from an immediate need to stop the loss of life, both Palestinian and Israeli.
The US government's support of Israel continues to pour gasoline on the ongoing fire of settler colonialism and occupation that will only result in further loss of life. While the US government sends billions of dollars to Israel, we continue to be told that people's basic needs for health care, housing, education, and social services in this country are too expensive.
The movement for Palestinian liberation represents the hope of human rights for a people whose relentless oppression has for too long been both funded and dismissed by the US government. This movement reflects our struggle for basic human rights here in Maine, and represents the struggles of all people displaced and murdered by the forces of imperialism and settler-colonialism.
We do not fall for the propaganda that tries to equate anti-Zionism with anti-Semitism; we know Jewish people are not one and the same as the state of Israel. We stand with our Jewish comrades like Jewish Voices for Peace who say "not in our name" and who refuse to let their Jewish oppression be weaponized to kill Palestinians.

We share and lift up the statement and position of our allies at the Arab Resource and Organizing Center, and urge all of you to take action for a Ceasefire Now.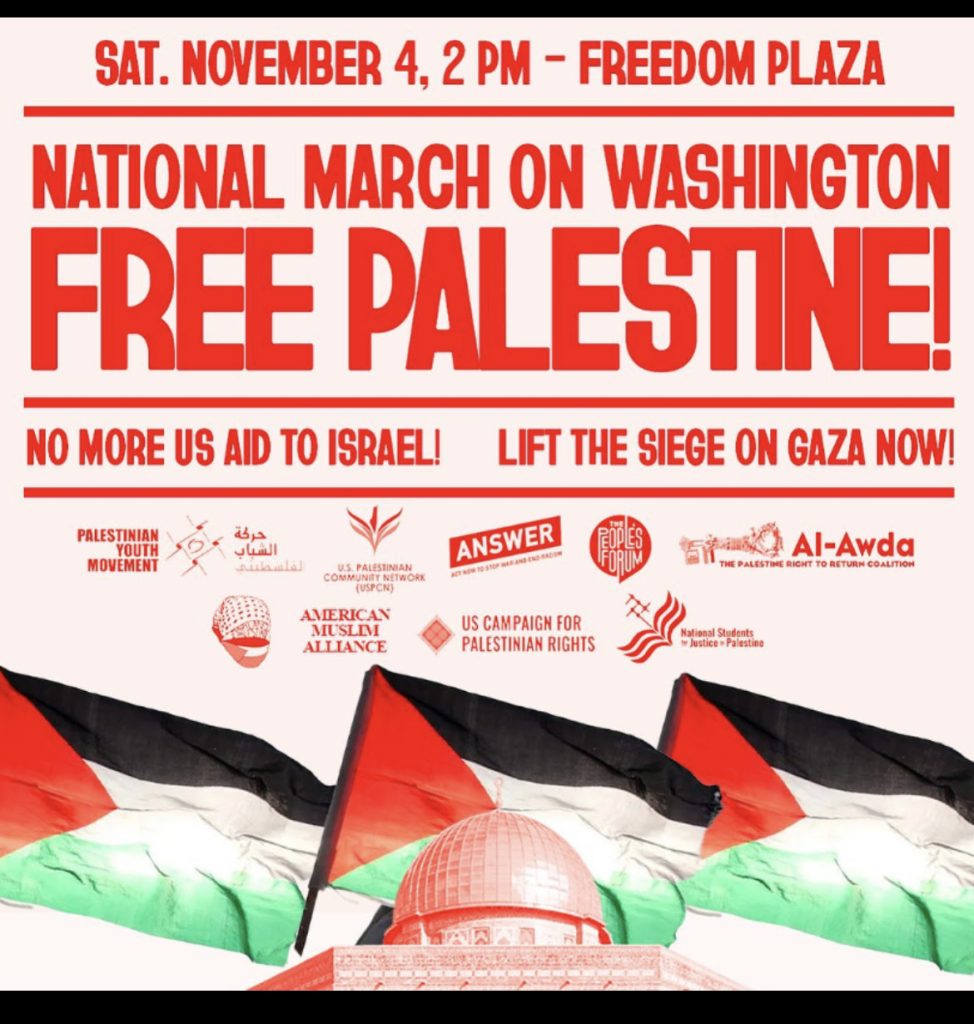 ---
Take Action for a Ceasefire Now
Jewish Voices for Peace:
Sign the Petition calling on the Biden administration to facilitate an immediate ceasefire.
US Campaign For Palestinian Rights:
Gaza is Palestine (Adalah Justice Project)
Track and Find Protests Near You
with hope, grief, and love,
The Southern Maine Workers' Center