Help us raise money for workers' rights and the futures we dream of!
What does the community of your dreams look like? We want to build it together!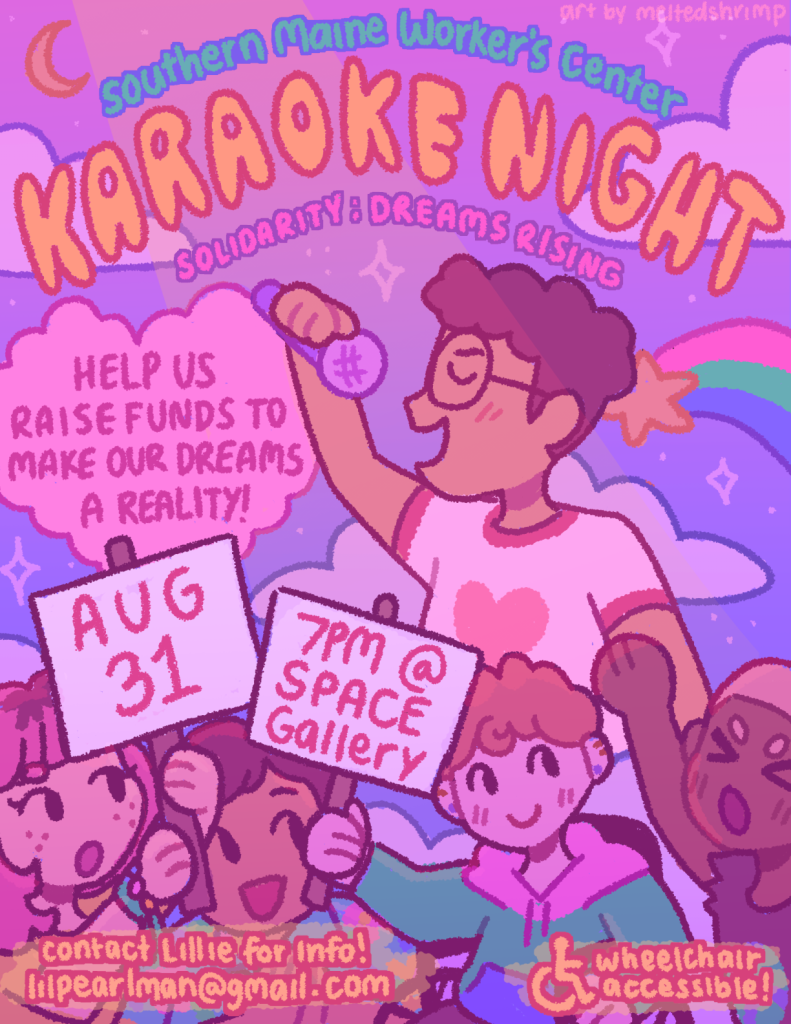 Don't miss the biggest worker-centered, future-dreaming, community-building night of the year with the Worker's Center on Thursday, August 31st at 7pm with karaoke and other performances, celebration, fun and connection. Help us to collectively raise $25,000 to support our work at our largest annual grassroots fundraiser! The event will be hybrid – folks can join in person at SPACE Gallery in Portland, Maine, or on zoom from wherever you call home!
Dust off your best costume that speaks to liberation, revolutionary dreams or the fight for justice…And yes, we welcome glitter!
The Southern Maine Workers' Center fights for racial, economic, gender and worker justice. We bring individuals into powerful relationships with each other to collectively organize and advocate for systemic changes in policies and practices that ensure all of our human rights are met. Check out this short video highlighting our work.
Karaoke Night is free and open to all! If you want to perform or fundraise with us, please sign up here so we can keep in touch with you! You can read our members' stories and support all our fundraising efforts here. To attend on Zoom, register here.
Find more updates and sneak peeks of performances on our Instagram @maineworkers