On Tuesday, October 3rd from 5:30-7, join our Political Education Committee for CARING IS CREEPY!!! a Halloween-themed zine-making party to explore and create art about the spooky horrors of care work in this terrifying economy! 😱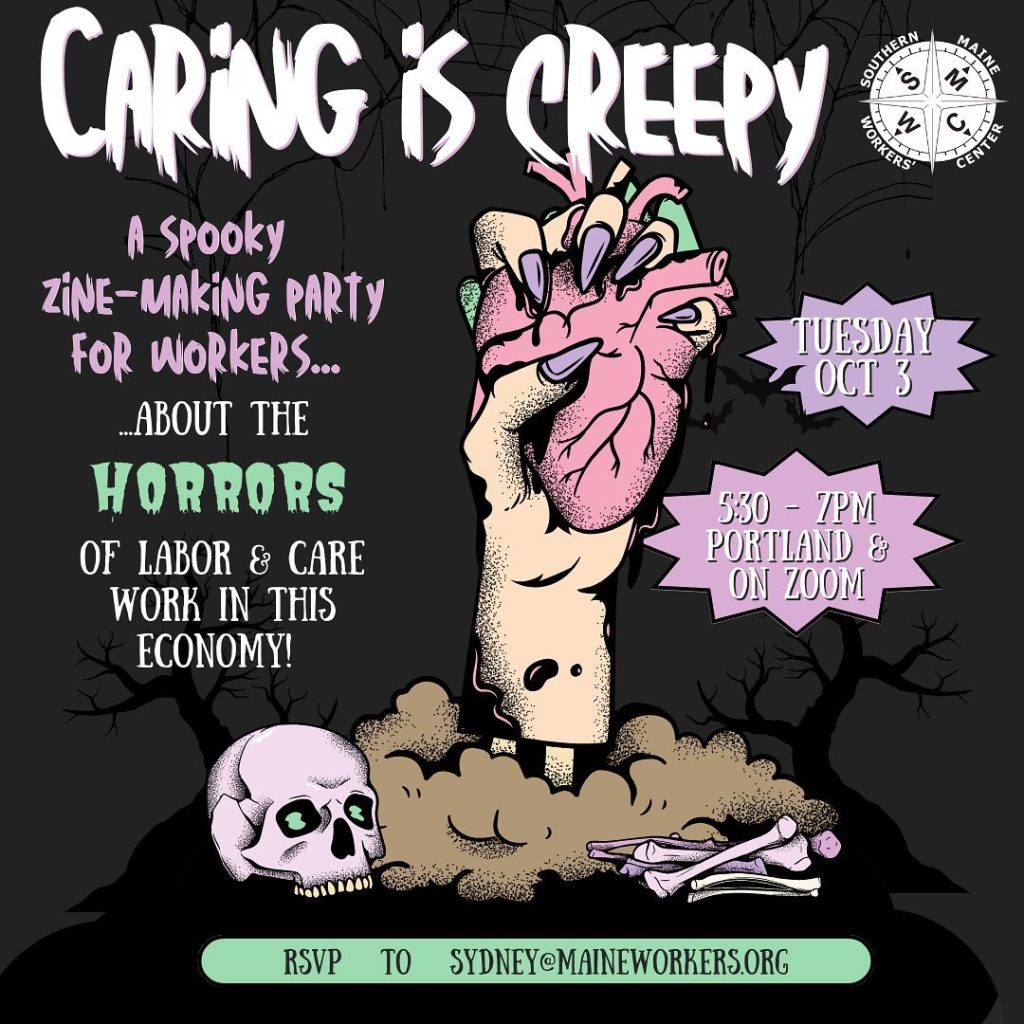 What to expect from a zine party:
casual time to talk about work, spooky things, and whatever is on our minds! a beginner friendly tutorial on how to fold an 8-page zine; art supplies available if you attend in person — and the option to attend virtually via Zoom; a themed playlist; masks (not the spooky kind) for in person attendees; and updates about what SMWC & our community are up to.
Email sydney@maineworkers.org to let us know if you're coming on Zoom or in-person!