03/26/21 7:00-8:30 PM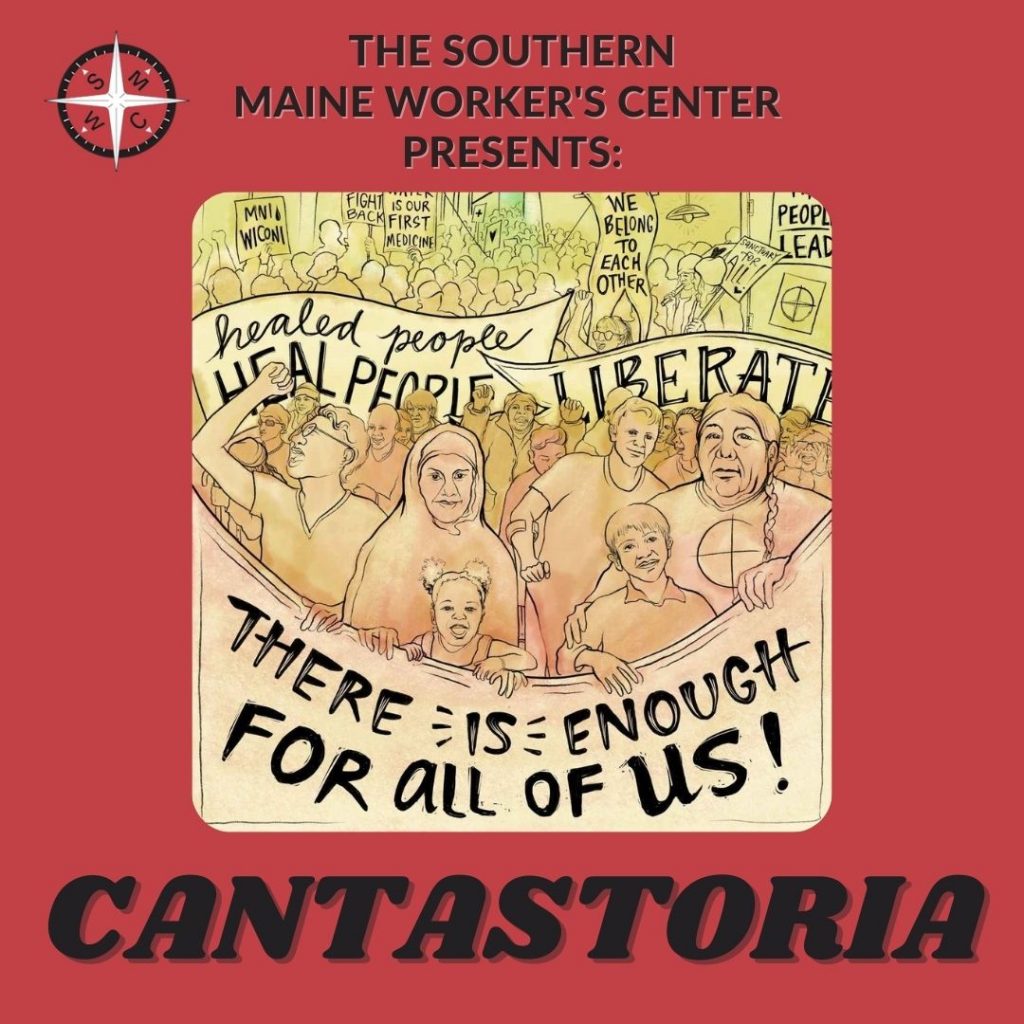 Cantastoria is a virtual storytelling event to spark conversation about our co-occurring economic and health crises, and build community-driven solutions. The panels contain painted scenes or imagery that depict history and inspire a hopeful vision for change in a time when many in Maine are suffering from the impacts of the COVID-19 pandemic.

Join us on Friday, March 26th from 7-8:30 pm for an evening of togetherness, reflection, action, and hope for building a world where we all have access to the worker, health, and human rights that we need. This event is free and open to the public.